Winifred Jean Pilcher / Timms.
W.R.N.S.
24th March 1943
to
8th October 1945
Service Copy One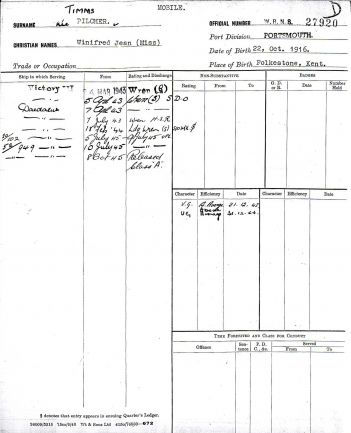 Service Copy Two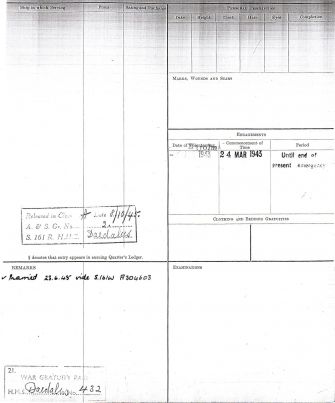 Service Copy Two gives very little detail.
Below is Jean's "Signals" Badge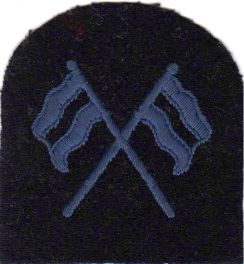 Below are two images of Jean in uniform.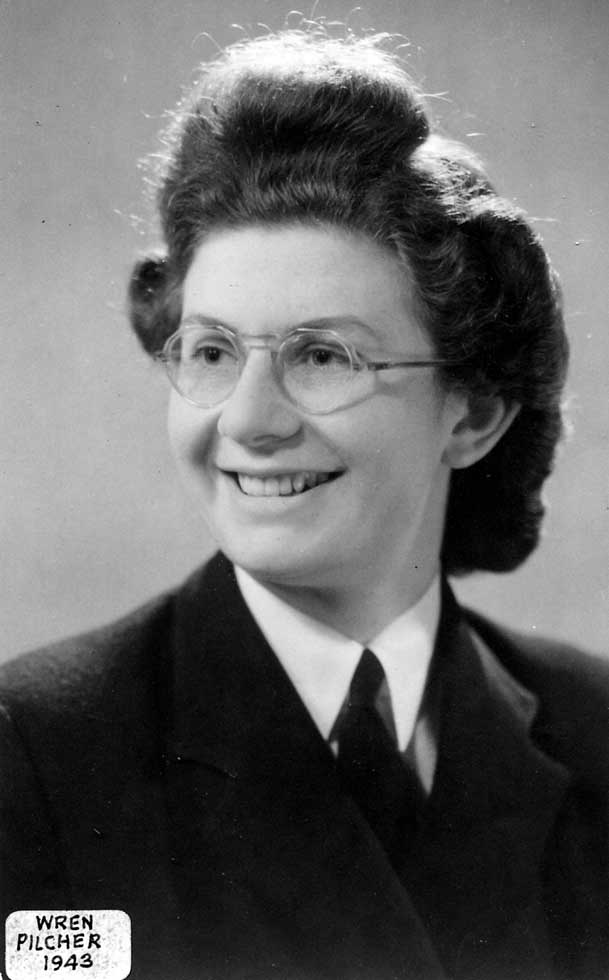 Jean in the garden at 21 Chichester Road Sandgate.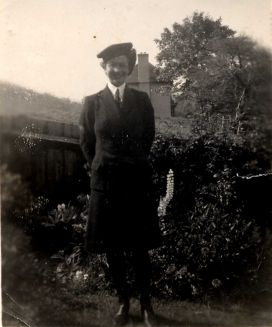 Leading Wren
WINIFRED JEAN PILCHER
Winifred Jean Pilcher / Timms.
Although Mother was christened Winifred Jean she was always called Jean. Her father insisted on her being named Winifred (after her mother) and agreed to her second Christian name being Jean (her mother's choice). As a compromise she was always called Jean!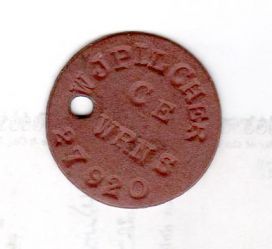 During most of her Wren service (before her marriage) her surname was Pilcher consequently she is referred to as Ldg Wren Plicher. As can be seen from the above picture her official number was W.R.N.S. 27920. Her Port Division was Portsmouth.
Service Copy One (Photo Above Left)
I have written to "Navy Search" at Swadlincote and obtained a limited record of her service. She joined the WRNS on the 24th March 1943. Her record copy shows in the column Ship in which Serving, the entry Victory. The Rating and Discharge column lists Wren (G). On the 5th April '43 the rating changes to Wren (S) S.D.O.
The document indicates that her association with HMS Daedalus started on the 7th April '43 remaining there until her discharge in 1945. Her rating continued as Wren (S) S.D.O. On the 7th July '43 her rating altered to Wren H.S.R. Promotion came on the 18th February 1944 when she was rated Ldg Wren (S) S.D.O. W/K
On the 5th July 1945 the record in the Ship in which Serving column shows a "ditto" sign but with the addition of 20/102, I am unsure what this means. The rating column also changes at that date, 5th to 9th July UPL Possibly some sort of leave? From the 10th July there is also the addition of 52/949 to Daedalus in the first column. The final entry has a "ditto" sign under both of the 52/949 and the Daedalus insertions, with the date 8th October '45 and Released Class "A"
The Character – Efficiency section for the entry 31.12.43 states V.G. character with B Average efficiency. This progresses to V.G. character with above average efficiency a year later on the 31.12.44.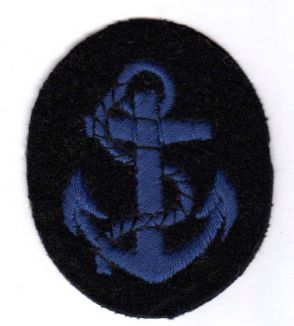 Jean's "Hook"
Jean spent all of her time at HMS Daedalus after her short initial training. Clicking on HMS Daedalus will take you to one of the websites with information and history about the Naval Air Station.
The photo to the left was taken in 1943 when
Jean was an "Ordinary" Wren.
The picture left is in the album, it is entitled
"Leading Wren Pilcher"
Jean served in the "SDO"
Signals Distribution Office.